2016 Elections: PRESIDENT-ELECT (3 year term)
The President-Elect will act as understudy to the President to become acquainted with the business and operation of the AVAA in preparation for assuming the duties of the presidency. In the absence of the President, the President-Elect will assume the duties of the President. If the President, for any reason, cannot serve out a full term of office, the President-Elect will become President for the remainder of that term and also his/her regular term. In the event that the President-Elect also cannot serve out the full presidential term for any reason, the remaining officers shall cause an election for that office to take place.
---
Deanne R. Adams, Au.D.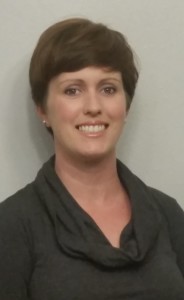 Position Statement: The Association of VA Audiologists is an organization that combines my two career priorities: Service to Veterans and promoting the field of Audiology. Every member of this organization is considered to be a leader, innovator, and ambassador of not only the field of Audiology, but for the Department of Veterans Affairs. As President Elect, it will be my responsibility to promote the mission of AVAA to its fullest extent, and to represent its membership of excellent professionals who are dedicated to serving our Nation's Heroes.
There have been recent threats and obstacles presented to VA Audiologists, as exemplified in S 564 & HR 353, and Public Law 114-41 "Surface Transportation and Veterans Health Care Choice Improvement Act of 2015". As a response to these issues, I have witnessed three areas that have taken a fast track in development and implementation by audiologists: Direct Scheduling initiatives, Open Access clinics, and Tele-Audiology programs.
I have had the privilege of participating in developmental work groups, providing supervisory guidance during implementation phases, and working as a clinician in all three of these areas. The impact that these initiatives have made has not only significantly improved our services to the veterans by improving access to the highest quality of audiological care, but has promoted our autonomy as professionals through changes in referral requirements and vesting criteria.
As 2016 President Elect, I am hopeful to be involved with AVAA a servant leader as we are constantly evolving and developing our profession as VA Audiologists.
Biographical Sketch: Dr. Deanne R. Adams is the Audiology Section chief – Southern clinics for the Bay Pines Health Care System (VAHCS). She earned her Au.D. from the University of South Florida in 2009. After completing her 4th year externship at the Bay Pines VAHCS, she worked as a fee-basis provider completing C&P evaluations. She joined the full time staff at the Lee County VA Healthcare System (VAHCS) in 2010.
Dr. Adams was promoted to Audiology Section Chief – Southern clinics in March 2015. In this role she has served as committee member of the Rapid Process Improvement Workshop for the Audiology and Optometry Direct Scheduling pilot, and was involved with the implementation of the pilot at all six Audiology sites within the Bay Pines VAHCS catchment area. She has played an integral part in developing and managing New patient and Established patient open access clinics. Dr. Adams is involved in Audiology and Speech Pathology Academic program in the rolls of committee advisor, and student preceptor.
Clinically, Dr. Adams has served as local point-of-contact (POC) for cochlear implant candidacy, assisted in developing her clinic's vestibular evaluation program, and contributed in developing, managing, and currently provides tele-audiology services to remote patient populations (which includes hearing evaluations, hearing aid fittings and adjustments and aural rehabilitation/hearing aid orientation) She serves as a committee member and service liason to the Lee County VAHCC Reusable Medical Equipment committee. She is also a member of the Lee County VAHCC Executive committee.
---
Hope Gillison, Au.D. 

Position Statement: I am excited to be nominated for the AVAA position of President-Elect.  I have worked for the VA for the past 12 years and currently serve as program manager at my VA.  For the past four years, I have been an active volunteer and member of the Joint Defense Veterans Audiology Conference (JDVAC) Education Committee.  I have worked on various committees and that has culminated in serving as the Education Chair of JDVAC.  I have been inspired to continue to serve.
I would like to take on the role of President elect because I want to cultivate relationships throughout the discipline of Audiology.  It is vitally important to have a VA presence known and heard in other local and national audiology organizations.  Each area of audiology is uniquely important and the outcomes of one practice area influence the profession as a whole.  I believe I am able to engage with the membership and get to know their needs, desires, and wants from our organization.  That includes keeping the membership informed of legislation and legislation efforts that affect audiology within the VA, as well as in the private sector.  My past involvement with JDVAC has given me great insight into what is needed to run the conference, but also has aided me in creating relationships needed to make AVAA a stronger organization.  My ability to network and relate to people in multiple arenas will be invaluable to this position.
Biographical Sketch: Dr. R. Hope Gillison has been employed by The Department of Veterans' Affairs at the Veteran's Healthcare System of the Ozarks (VHSO) since 2004. She is currently the program manager for audiology. Dr. Gillison's interests include diagnostics, cochlear implants, vestibular evaluations, and auditory processing.  At VHSO, She serves on the TBI team, EEO Committee, Southern Professional Standards Board, Peer Review Coordinator, Automatic Data Processing Application Coordinator, and an active student supervisor.
Dr. Gillison has served on education committee for the Joint Defense Veterans Audiology Conference (JDVAC) for the past four years and currently serves as the 2016 JDVAC Education Committee Chair. She developed, organized, and executed the student experience at JDVAC. This exposed audiology residents to VA culture and the VA application processes. She was also responsible for audiology resident volunteers for JDVAC.
Dr. Gillison is the Vice President of Membership for Arkansas Academy of Audiology. She served as an adjunct professor and clinical supervisor for the University of Arkansas from 2007-2010. She has also served previously as Member at Large for the Association of VA Audiologist Board.
---
Alan Sias, Au.D.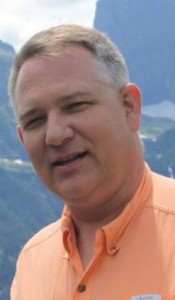 Position Statement: I have had a lot of experiences inside and outside of the VA. It is my belief that we are all a product of those past experiences. I would like the opportunity to share those experiences with others as I feel that I have learned a lot from those who have shared theirs with me. I have had the opportunity to find unique ways to help my patients and fellow staff and look forward to working with the AVAA.
Biographical Sketch: Alan Sias graduated from Washington State University where he earned his Master's degree. He also went on and earned his doctorate. He has since worked in private practice, ENT offices, and hospitals. He also has worked for a hearing aid manufacturer and now the VA. He was the supervisory audiologist in a large clinic and now that his children have moved on to college, he and his wife relocated to the mountains of Washington State where he works in a community based outpatient clinic. Alan has also had union experience that he says taught him a lot. He is the proud father of four, and hoping to be a grandparent soon.